MEASURING TOXIC GASES IN SEA CONTAINERS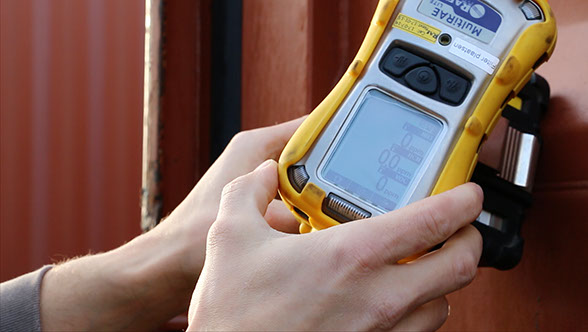 To provide you with an all-round service, besides transport, we can also provide services for testing and extracting toxic gases of your sea containers.
This service will be carried out at Gasmeetstation Liesveld (Gas testing station) part of Eskes International Transport, by MGK-certified professionals. Before opening they directly measure the air in the container with analytic measure equipment. After testing you will receive an official report. In case of disapproval the container will be ventilated immediately.
You can trust our quality and expertise.
Further information or quotation: